I recreate historic images in vivid colors that fit the mood I see and bring life to it again. I also enjoy working with earthen clay creating figurative pieces and firing them.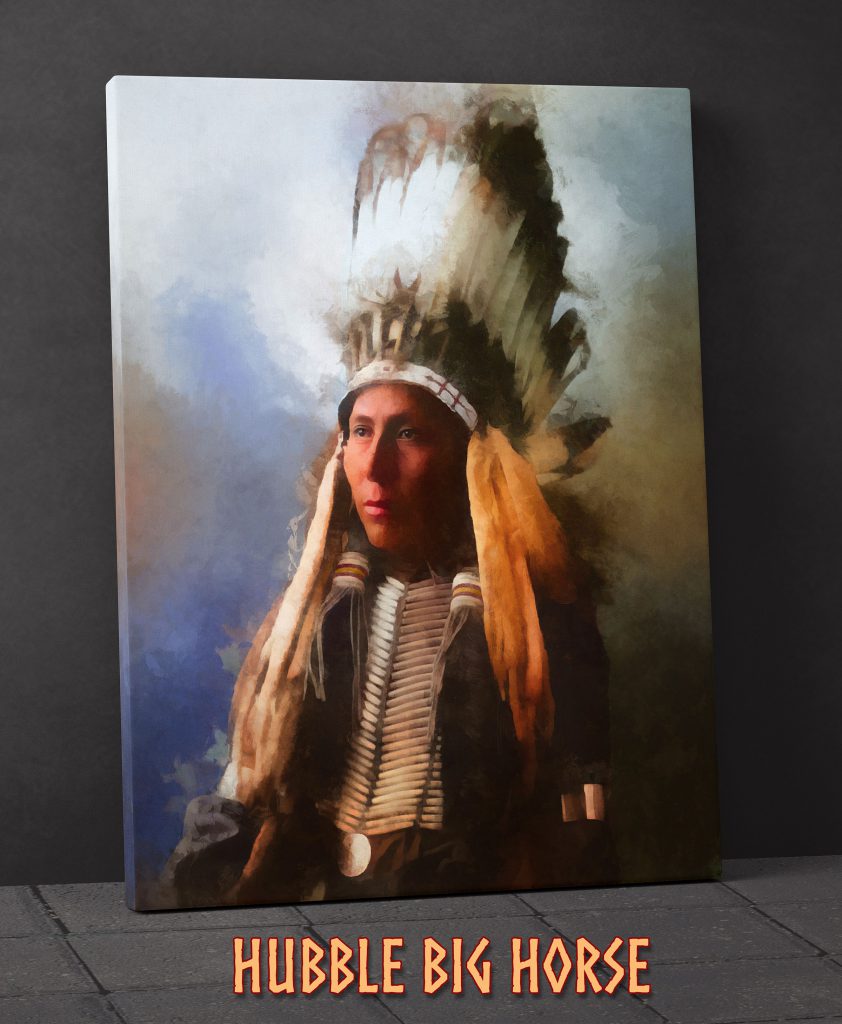 Hubble Big Horse (Limited Edition)
Hubble Big Horse Cheyenne Brave Frank A. Rinehart photographed many Native Americans this is my favorite I enjoyed working on this piece.
Be sure to see my full gallery…