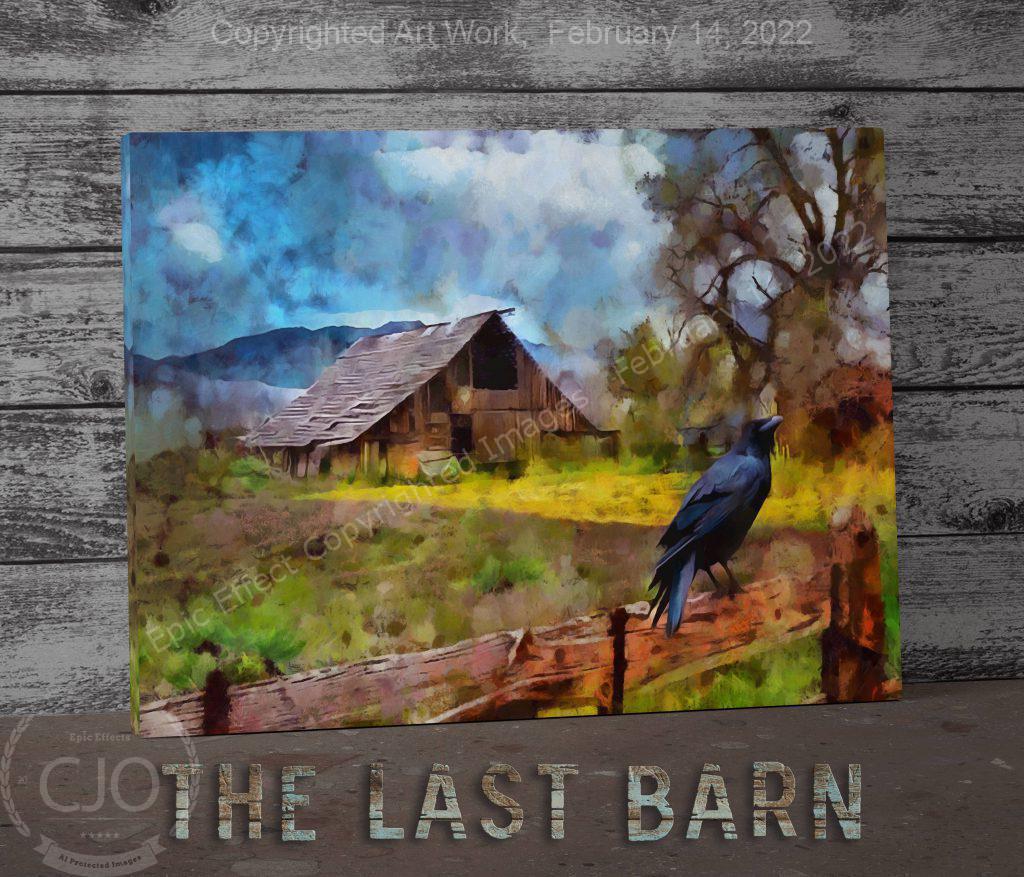 The Last Barn (LIMITED EDITION)
The American barn is a quickly-disappearing icon of our country. When rural life in America dominated, barns varied in style and purpose but there was one element they all shared. Each was built with common sense, a specific intent, and economy. Early barns were more important than houses because without an agricultural building to protect the animals or the crops, early settlers had few ways to survive.
Sadly, many of these barns are falling into disrepair or being knocked down as more and more land is developed. With the demise of the American barn, we lose a part of our story.
---
Canvas Print: Limited Edition 1/100
Type: Thick Gallery Wrap .075
Base Price: Varies on Choice
Lamination: Yes
Hooks for Hanging